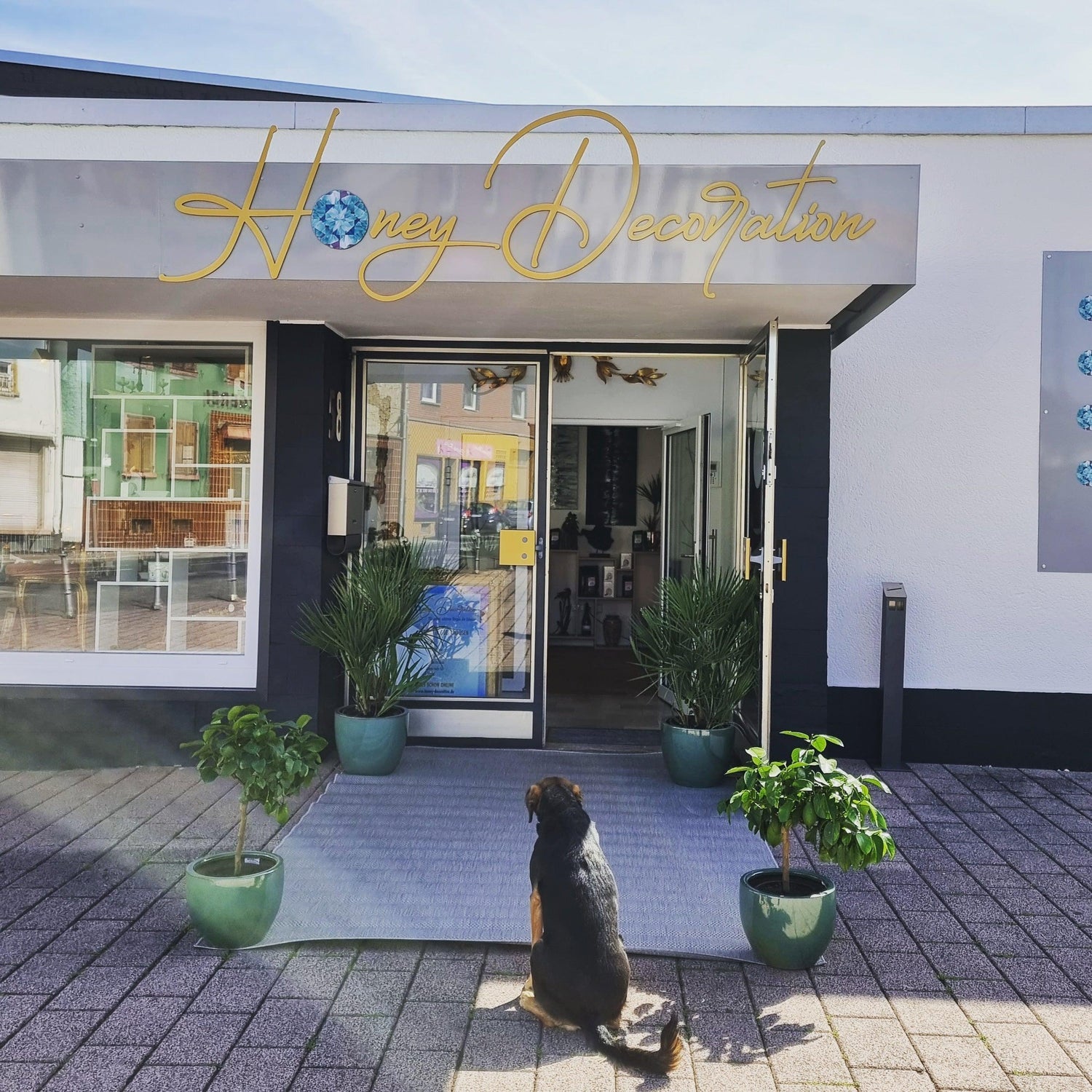 Welcome to Honey Decoration
Our store in Obertshausen has opened since August 2021 and has its own charm. On the one hand, this is due to the location - a pavilion directly on the forecourt of the Herz -Jesu Church - the library used to be housed here. On the other hand, it is due to the flair inside ... a mix of classic & modern, stylish & playful .. the decoration is deliberately designed so that you should bring time, because the shop invites you to linger ... there, a vase, there, Since a great ring ... the longer you browse the more great treasures you will discover. You are also welcome to sit in the middle of it and let everything work on you. We are always happy to visit.
Our range includes
Jewelry watches

We have an extensive selection of great, high-quality real and vintage jewelry. From the type of decorative collier to the Piaget Ring or a great solitaire for the marriage proposal, everything is included!
You will also find exclusive luxury watches & rarities such as B. Rolex or Breitling. You can get a small foretaste here in the online shop.
Health & Beauty

Health is the greatest good! - Nowadays, the statement is becoming increasingly important. That is why we not only conduct "clean" beauty products such as Parfum & Soap, but also try to expand our range towards physical and mental/spiritual health
gifts

We mostly design our decoration in the store with articles that we also sell. Fantastic pieces that you almost can't find today. The repertoire is supplemented by lovingly designed greeting cards, modern notebooks & calendars, hot water bottles, as well as one or the other Montblanc ballpoint pen.